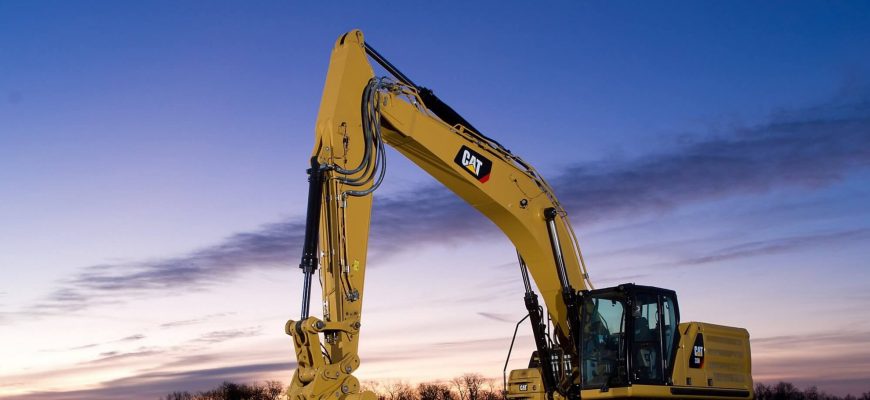 Specification & Technical Data for 320 Hydraulic Excavators
Caterpillar has announced the sale of three new 20-tonne next-generation excavators with a new cab design and numerous features designed to increase operating efficiency, reduce fuel and maintenance costs, and improve operator comfort. New models 320 GC (121 hp), 320 (162 hp) and 322 (162 hp) include, among other things, Cat Connect technology, Cat Grade system with 2D, Cat LINK hardware and software and Grade Assist technology .
Performance has been improved to increase productivity in all applications. The operator can easily feel the differentiated power and speed of the 320 with excellent controllability.
Controllability, high stick and bucket forces, simplified service, and a more comfortable and efficient operator station increase productivity and lower operating costs.
Technical Specification Caterpillar 320 excavator 
| | | | |
| --- | --- | --- | --- |
| | | | |
| Technical specifications: | 320 | | |
| Production year model/type | 1994-1998 | | |
| Engine: | Caterpillar | | |
| Cil/Turbo/intercooler | 6T | | |
| Engine model: | 3116T | | |
| Rated output: (Kw/Hp/Rpm) | 97/132/1800 | | |
| Maximum torque: (Nm/Rpm) | x | | |
| Displacement: (cm³) | 6600 | | |
| Fuel: | Diesel | | |
| Hydrauliek system: | | | |
| Capacity hydraulic tank: (Ltr) | 136 | | |
| Capacity hydraulic system: (Ltr) | 210 | | |
| Pump hydraulic flow capacity: (Ltr/min) | 2 x 180 | | |
| Auxilary flow capacity: (option) (Ltr/min) | x | | |
| Maximum working pressure: (bar) | 314 | | |
| Dimensions & weight: (monoboom) | Arm 1900mm | 2400mm | 2900mm |
| Operating weight: (Kg) | 20670 | 20660 | 20490 |
| Length transport: (mm) | 8990 | 9000 | 8970 |
| Height cab: (mm) | x | | |
| Height transport: (mm) | 3070 | 3210 | 3100 |
| Body width: (mm) | x | | |
| Track width standard: (mm) | 600 | | |
| Width over tracks: (tracks 600mm) | 2800 | | |
| Width over tracks: (tracks 700mm) | 2900 | | |
| Width dozer blade: (mm) | x | | |
| Track length on the ground: (mm) | 3270 | | |
| Gradebility: (%/°) | 70% 35° | | |
| Ground pressure: (kg/cm²) | 0,48 | | |
| Fuel tank: (Ltr) | 290 | | |
| Operating information: (Monoboom) | Arm 1900mm | 2400mm | 2900mm |
| Max. reach at ground level: (mm) | 8300 | 8760 | 9180 |
| Max. loading height: (mm) | 5690 | 5920 | 6250 |
| Max. digging depth: (mm) | 5200 | 5700 | 6140 |
| Max. cutting height: (mm) | 8540 | 8760 | 8940 |
| Maximum travel speed:(Km/h low-high) | 3,5-5,5 | | |
| | | | |